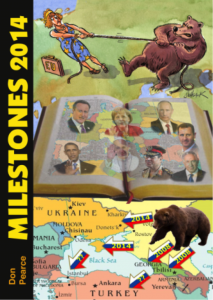 Milestones 2014, published Feb 2015, A5 96 pages, illustrated with colour pictures.
Price – Hardcopy
£4.00 post paid UK.
2-4 copies, £3.60 each.
5+ £3.00 each. All post paid UK
Price – Electronic version for Kindle/ iPad, etc
£2.00 with hyperlinks emailed to you, available in PDF; Word .docx; Word .doc.
Price – MP3 format to listen at home, in the car or on your MP3 player (available in March)
£3.00 for Dropbox option
£3.60 for CD Post paid UK
Price for overseas postage – please email (see contact page).
Please select the menus for further information (e.g. preface, contents and chapter 1). Please go to the order form page for ordering details.